Kenyan Scholar Irene Mwangi welcomed by UK couple on a 'HOST visit'
I chose to undertake a HOST visit because I wanted to experience what life is like in a typical British family, and to compare it to the family set up in my home country.
When I first arrived here, I knew I would be living with other international students in private accommodation, and this would limit me from accessing this experience. That's when I decided to go on a HOST visit.
I was placed with a wonderful couple, John and Naomi, who live in Blagdon, north Somerset. John and Naomi are retired and they have had the opportunity to visit so many different countries around the world including Kenya, my home country. They loved their visit to Kenya so much that we couldn't stop talking about the different towns and attractions they visited while in Kenya, and this made me so relaxed with them.
The next day, we took a trip to Wells Cathedral in the city of Wells, one of the smallest cities in England. After that, we went shopping around a Christmas market in Wells and bought presents for Christmas. Later on, we visited their friends, a couple they go on holiday visits with, and we talked about the different places to visit in Africa.
While waiting for lunch, we challenged each other to a game of darts, and I learned how to play. In the afternoon, we went hiking with Naomi and her eldest son, Ben, in the Mendip Hills. We walked all the way back home through the countryside and got home in time for dinner.
On Sunday morning, we attended a church service and then later we visited their home church, St Andrew's, where we walked around looking at the historical displays. We headed to Burrington Combe after this, which is a gorge where Anglican cleric and hymn writer, the Reverend Augustus Toplady wrote the famous hymn 'Rock of Ages' while taking shelter during a fierce storm.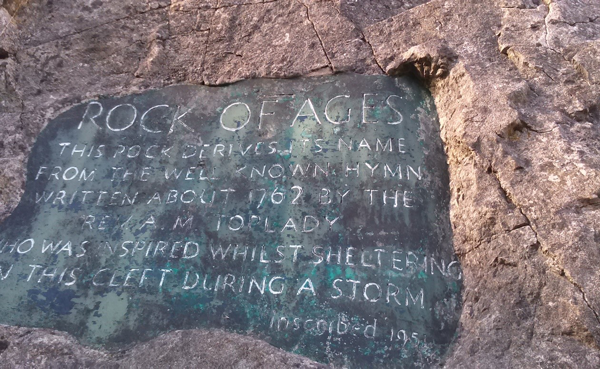 Later in the day we drove to the city of Bristol. We visited Clifton Caves, walked across Clifton Suspension Bridge, and toured Bristol harbour. I was so excited to board 'the Matthew', a reconstruction of the boat that John Cabot used to sail from Bristol to North America in 1497. After that, it was time for me to back home. We had a small meal, then John and Naomi took me to Bristol Temple Meads station where I caught my train back to Reading.
The thing that I enjoyed the most from my HOST experience is the feeling of being part of a family in a home away from home. John and Naomi created an atmosphere of warmth, laughter, care, and engagement the entire time I spent with them. This was more than I expected from my HOST visit.
I also learnt about the different kinds of meals that would be prepared during big holidays like Christmas in Britain. I will never forget the apple crumble I had for dessert; it made me very curious about learning how to cook English meals. We also shared a conversation around what it is like for a young person in Britain, and I shared my experiences from Kenya.
One of life's challenges, being away from family, is getting overwhelmed whenever a few things don't seem to work out. You don't have to go through tough times alone, and I recommend going for a HOST visit and finding a new family here.
With this, you will be inspired to trust people more, be generous, give, and feel appreciated. An experience like this will motivate you to even become a better you. For scholars looking to go for a HOST visit soon, please be open-minded. You will be meeting total strangers, and these strangers might become your lifelong support system so you shouldn't limit yourself from enjoying the special moments you will have.
Find out more about HOST UK and arranging a HOST visit here.