Chevening Explores... sense and sustainability
17:00

to

21:30

Thursday 08 February 2018
Sense and sustainability: an evening with Chevening Alumni
This event will be delivered by experienced Chevening Alumni from a variety of sectors, and hosted by the University of Nottingham, a university with research priorities and an institutional focus on sustainable and resilient cities.
Hear about the unprecedented challenges that they encounter and discover the sustainable solutions to tackle them.
This Chevening Alumni-led event would suit scholars who want to learn more about the environmental and socio-economic sustainability issues which are apparent in many cities around the world.
We have invited alumni with a wealth of experience in energy, banking, finance, and consultancy, as well as a PhD researcher.
How do you think we should future-proof the world? Register below for a chance to find out more about sustainability in these TED-style talks, which will be followed by a question and answer session.
 
Speakers
Speaker: Dr Zeynep Kacmaz, (1993, Turkey)
Topic: Sustainable banking
Zeynep Kacmaz is a lecturer in international finance and business studies. She currently teaches on the distance learning programmes of the University of London's International Academy programmes led by SOAS and UCL.
She obtained a PhD in Banking from Marmara University in Turkey. She also has a BSc in Mechanical Engineering from the University of Istanbul and an MA in Teaching and Learning in Professional and Higher Education from the Institute of Education, UCL. She previously obtained an MSc in International Marketing from the University of Strathclyde as a Chevening Scholar in 1994.

Speaker: Paulo Savaget Nascimento (2011, Brazil)
Topic: Sustainability hacking
Paulo is a Gates Scholar and PhD Researcher at the Centre for Industrial Sustainability of the University of Cambridge and a Visiting Professor at Fundação Dom Cabral in Belo Horizonte. In his previous roles as a lecturer, consultant, entrepreneur, and researcher, Paulo has been committed to a socially inclusive and an environmentally resilient world.
Paulo has founded three companies, and currently assists non-profit organisations in promoting entrepreneurship, education, social empowerment, and healthcare in Brazil and Zambia. In 2017, he received an award from the IBM Centre for Business of Government.
Speaker: Lucila Spotorno (2014, Argentina)
Topic: Climate mission possible: facing climate change through a network of cities
Lucila manages Bus Rapid Transit Network at C40 Cities Climate Leadership Group, working with over 23 megacities and accelerate the delivery of their strategies to mitigate GHG emissions from the transport sector. She liaises with city officials to identify challenges, help cities to overcome them and support city achievement of climate outcomes.
Prior to joining the C40, Lucila served as a National Transport Plan Coordinator for the presidential elections of Mauricio Macri at the think tank: Fundacion Pensar in Argentina. Lucila has a Master's degree in Sustainability (Transport) from University of Leeds and a Bachelor's degree in Law from UADE University in Argentina. She has published several articles on urban transport.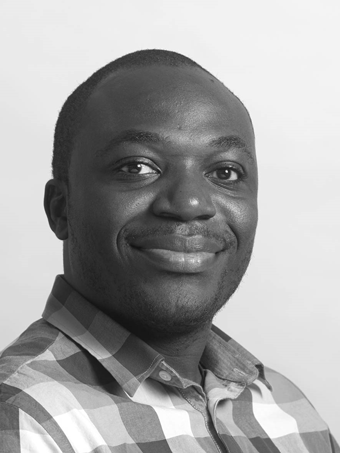 Speaker: Babatunde Agoro (2006, Nigeria)
Topic: The future of sustainability strategies
Tunde is a Chartered Environmentalist (CEnv) and sustainability executive with a thorough grasp and understanding of sustainability, stemming from over ten years of hands-on experience in the building design and construction industry. Tunde is also an external industrial tutor at the University of Bath and sits on the Department of Architecture and Civil Engineering's industrial liaison panel.
He has a varied skill set evidenced by his background in architecture, environmental design and management, environmental engineering, sustainable development, and project management. Tunde leads the sustainability strategies for a range of projects, covering residential, mixed-use, and commercial sectors.
Speaker: Sumeet Manchanda (2002, India)
Topic: Green project financing
Sumeet works at the European Bank for Reconstruction and Development (EBRD), where he is responsible for financial product development for green investments, in collaboration with EU institutions, other public donors, and commercial entities. His work covers many green 'sectors' including energy efficiency, renewable energy, resource efficiency and circular economy, environment, climate resilience, and green innovation.
Prior to joining the EBRD, Sumeet worked in commodities and energy (financial and risk) at Thomson Reuters. Sumeet qualified as an architect in India and obtained an MSc in Development Management from the London School of Economics as a Chevening Scholar in 2003.
Speaker: Dr Lucelia Rodrigues, (2004, Brazil)
Dr Lucelia Rodrigues is an associate professor at the Department of Architecture and Built Environment of the University of Nottingham, where her research and teaching has a strong focus on environmental design and sustainability. Her work has always been very cross-disciplinary, aiming to inform the sustainable practice of architecture and enhance the quality of the built environment.
She is particularly interested in the resilience of communities and buildings in a changing climate, and has been involved in several projects focused on different aspects of sustainability, particularly energy and comfort. She is the university's leader for the sustainable and resilient cities research priority area. 
Lucelia was a Chevening Scholar in 2004, completing an MSc in Renewable Energy and Architecture at the University of Nottingham.
Ticketing system: Ballot
Registration for tickets: 10:00 on Monday, 15 January for 48 hours
Eventbrite password: in January Scholargram